Hair Treatments
When we put your hair in "treatment" it really is just that. We take abused, dull, out-of-condition scalps and tresses and treat them to nutrient-rich herbal blends to bring the top of your head back to its natural best. Reverse the Signs of aging at Zayn Skin Clinic
HAIR TRANSPLANTATION
Hair transplantation is performed as a day care surgery under local anesthesia. You will be discharged on the same day after the procedure is completed. The procedure is completed in around last 6-10 hours depend on the amount of grafts being transplanted.
PRP
PRP is an exciting non-surgical therapeutic option for patients who require stimulation of hair growth for hair loss conditions.Recent scientific research and technology provides the medical community with new understandings of wound and tissue healing.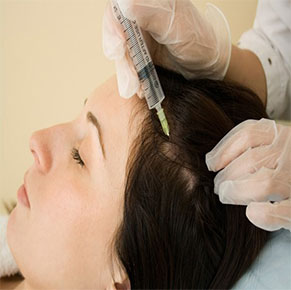 STEM CELL
There are a variety of factors that are a part of how the hair growth process occurs, and the process is very complex. Stem Cell Therapy is a ground breaking treatment for hair re-growth. The stem cells encourage new hair growth within 3 to 4 months of therapy.
MESOTHEREPY
Techniques used in mesotherapy treatment for hair loss are derived from mesotherapy. You will hear about proprietary approaches such as Mesoplasty or MesoHair, which have both shown positive results with hair re-growth in both men and women.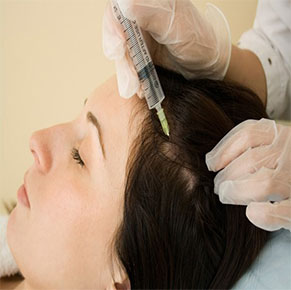 MICRO NEEDLING
Skin needling, also called microneedling therapy, collagen induction therapy (CIT), and percutaneous collagen induction (PCI), is a minimally invasive skin-rejuvenation procedure that involves the use of a device that contains fine needles.
@ HOME THERAPY
Hair loss is a common problem nowadays. As hair is regarded as an asset that enhances one's physical appearance, balding or thinning hair is a problem that many want to correct as soon as possible.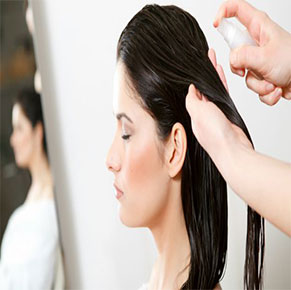 STEM CELL THERAPY
Stem cells are tiny progenitor cells in the body. The treatment works by activating stem cells that already exist in the scalp and these cells give off chemical signals to follicle cells
ROLLER THERAPY
Peptides are bio-mimetic synthesized hair-growth formulations derived form Stem Cell Technology. The peptide based products are developed around the naturally
Drop us a line
HAVE A QUESTION ABOUT THIS?